--- ACADEMY: Home ---
Calls, Contributions & Denunciations
« Time to end Apartheid Israel's genocidal oppression of Gaza »
Haidar EID, Mondoweiss (September 11, 2022) :
Movements like BDS are the only force capable of counteracting the massive power imbalance between the Palestinians and their Israeli oppressors.
« It's Time to Name Anti-Palestinian Bigotry.
Anti-Palestinianism is as ubiquitous as it is invisible »
Peter BEINART, Jewish Currents (July 16 2022) :
IN JUNE, three Republicans in the House of Representatives—Michael Waltz, Jim Banks and Claudia Tenney—introduced a resolution censuring Rashida Tlaib, Ilhan Omar, Ayanna Presley, and Alexandria Ocasio-Cortez for, among other things, "inciting anti-Semitic attacks across the United States." House Democrats accused their colleagues of Jew-hatred as well, just less explicitly. Continue...
« Israel's 'Operation Breaking Dawn' killed 49 Palestinians. These are their stories. »
Tareq S. HAJJAJ (Mondoweiss, Sept 1, 2022) :
49 Palestinians, including 17 children, were killed during the three-day Israeli assault on Gaza from August 5 – 7, 2022. Here is a profile of each life that was lost.
During the three-day Israeli assault on Gaza between August 5 – 7, 2022, now known as Operation Breaking Dawn, 49 Palestinians were killed, including 17 children. Since the end of fighting, the Mondoweiss team identified every airstrike conducted by the Israeli air forces and undertook the project of memorializing the Palestinians who were martyred in the Israeli attack, including interviewing many of their families. While Israeli airstrikes were still ongoing in Gaza, moving from place to place became a deadly mission, and even venturing outside of your home could expose you to deliberate and indiscriminate Israeli bombing. The Israeli military regarded anything that moved on the ground to be a legitimate target, and many of the deaths reported during this invasion were of people sitting in front of their homes — most of them non-combatants, according to Mondoweiss's documentation. Continue...
« Over 150 Organizations Demand International Community Stand Against
Raids and Closures of 7 Palestinian Organizations »
CIHRS (August 22, 2022) :
Amid Israel's escalating attacks targeting their work, a group of more than 150 Palestinian, regional, and international organizations express our full solidarity with the designated seven leading Palestinian civil society organizations.
« HUMAN RIGHTS ARE NOT TERRORISM »
B'TSELEM (August 21, 2022) :
Defense of human rights is not terrorism. Israel is persisting in its declaration of prominent Palestinian civil society organizations as terrorist groups. Recently, the military put words into action by raiding their offices and shutting them down. These declarations are baseless.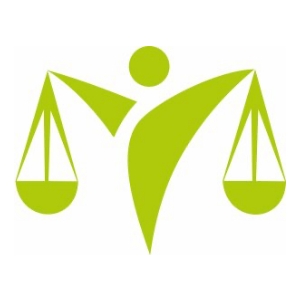 « Press Release: Israel escalates crackdown on Palestinian rights groups in the West Bank,
posing an existential threat to Palestinian civil society »
Al Mezan Center For Human Rights (August 21, 2022) :
Al Mezan Center for Human expresses its deepest concerns and strongest condemnation of the latest escalation of Israel's crackdown against Palestinian civil society organizations and human rights defenders in the occupied West Bank, which pose an existential threat to the very existence of Palestinian civil society.

« #StandWithThe6: Joint Statement from Designated Palestinian Organizations Raided, Closed and Pillaged
by Israeli Occupying Forces »
Al-Haq (August 19, 2022) :
In the early morning of 18 August 2022, Israeli Occupying Forces (IOF) forcibly entered, raided, ransacked and damaged properties of six designated Palestinian civil society organizations: Al-Haq, Addameer, the Bisan Center for Research & Development, Defence for Children International-Palestine, the Union of Agricultural Workers Committees (UAWC), and the Union of Palestinian Women's Committees (UPWC). Armed military forces bashed through the front doors of the offices, welded iron slabs over their entrances, and affixed to each a military order for the immediate closure of the organization and their offices. Private property and information from three of the offices were seized, adjoining properties damaged and military debris, including sponge-grenades, teargas canisters, and rubber coated and live bullets, were left around the properties. The violent enforcement of these designations impose financial and safety risks upon these organizations, as their finances and assets may be confiscated and their staff members directly targeted, arbitrarily arrested and imprisoned. The office of Health Work Committees (HWC) was also broken into and raided.
« Israeli NGOs Call for Sanctions Against Israel »
Richard Silverstein (August 14, 2022) :
Amidst the Israeli back-slapping over the "success" of its attack on Gaza, in which the IDF murdered 49 Palestinians, over half women and children, a groundbreaking protest by Israeli human rights NGOs passed almost unnoticed. The cause of human rights causes barely a ripple in Israeli society, which is deeply implicated in war crimes and mass violence.
« Jewish Groups Across the Globe Condemn Israel's Unprovoked Bombardment of Gaza »
Independent Jewish Voices Canada (IJV/VJI, August 9, 2022):
We, member groups of the International Jewish Collective for Justice in Palestine, are filled with sorrow and outrage at Israel's unprovoked aerial bombardment of the community of Gaza, Palestine. We condemn it and its dishonest rhetoric. This is not a dispute between two sides. An occupying military is attacking an occupied, blockaded community. Israel called this a 'pre-emptive' assault, although it provided no evidence for its just-in-case bombardment of crowded cities. Israel has no legal right to military aggression to bolster a blockade which is, itself, in violation of law. This has nothing to do with Israel's self-defense. We saw with our eyes that it is occupied Gaza that needs defense, and has the right to defend itself.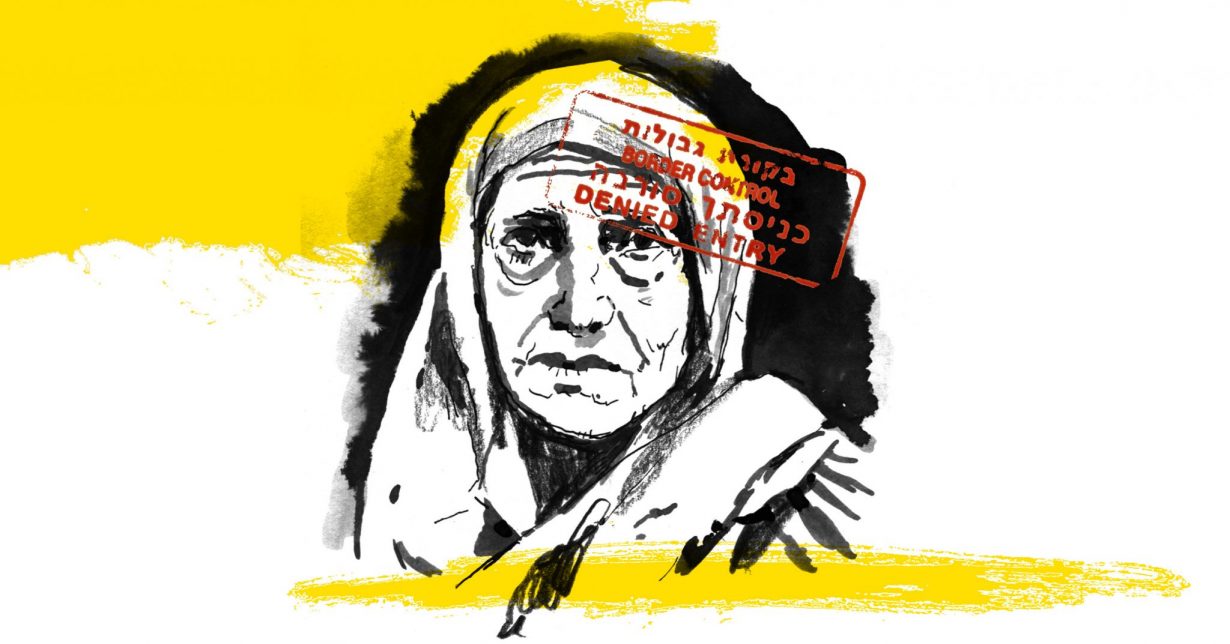 Gisha - Legal Center for Freedom of Movement:
« The Permit Regime: Testimonies »
Gisha, (July 28, 2022) :
Palestinian residents of Gaza attest to the bureaucratic violence inherent in Israel's permit regime. The bureaucracy developed by Israel to control the Palestinian population living under occupation puts millions of people at the mercy of decisions made by Israeli military authorities and security agencies. It is an invisible, insidious system which permeates every aspect of day-to-day life, yet it rarely, if ever, makes headlines or captures public attention.
« Sign the European Citizens' Initiative to Stop Trade with Illegal Settlements! »
BDS Movement ( Feb 21, 2022):
More than 100 civil society organizations launch a drive for 1 million European citizens' signatures to stop European trade with illegal settlements in occupied territories.
One million signatures of European citizens to this text can pave the way to stopping business with illegal settlements.
The petition text is the legal text under which the European Commission has recognized that it can pass a law to stop trade with illegal settlements, once for all.
Why Boycott Israel?
"Why boycott Israel? What is BDS?" (BDS Movement): click here!

BDS is now a vibrant global movement made up of unions, academic associations, churches and grassroots movements across the world.
Since its launch in 2005, BDS is having a major impact and is effectively challenging international support for Israeli apartheid and settler-colonialism.
Israel is occupying and colonising Palestinian land, discriminating against Palestinian citizens of Israel and denying Palestinian refugees the right to return to their homes.
Inspired by the South African anti-apartheid movement, the BDS call urges action to pressure Israel to comply with international law.

Emad MOUSSA, « When it comes to BDS, Israel's worst fear is the South African boycott scenario » (The New Arab, November 15, 2021): click here!

"BDS' strength is in its ability to adapt, penetrate, and garner support, and it has triggered Israel's greatest fear of a shift in global public opinion regarding the state's history and legitimacy," writes Emad Moussa.>

Omar BARGHOUTI, "Boycott, Divestment & Sanctions. Globalized Palestinian Resistance to Israel's Settler Colonialism and Apartheid" (Institute for Palestine Studies-USA, Current Issues, December 2020, pdf, 42p.): click here!

IN AN ERA when the cause of Palestine has suffered multiple setbacks, and when the Palestinian national movement is at a low point of disunity and strategic incoherence, it is heartening that an initiative launched by Palestinian civil society has achieved resounding global success in the face of fierce opposition by the Israeli state and its supporters.

Andreina DE LEO, "Baldassi and Others v. France: Criminal Convictions of BDS Activists Violate Freedom of Expression under the European Convention on Human Rights" (OpinioJuris, June 16, 2020): click here!

On June 11, 2020, the European Court of Human Rights (ECt.HR) delivered the much-awaited judgement Baldassi and Others v. France (application no. 15271/16). The Court found by a majority that there was no violation of Article 7 (no punishment without law) and unanimously that there was a violation of Article 10 (freedom of expression) of the European Convention on Human Rights (ECHR). The present analysis will focus on its findings regarding Article 10.
For the judgement: click here! [Andreina De Leo is a Legal Researcher at the European Legal Support Center (ELSC)]

"Victory for freedom of expression : call to boycott recognized as a civil right" (Association France Palestine Solidarité, 11 juin 2020): click here!

AFPS President Bertrand Heilbronn remarked : "This is a just victory for freedom of expression and civic action. We call on our fellow citizens to come together in greater numbers to fight for the rights of the Palestinian people, and for the universal values of freedom, equality, and dignity that this fight represents. The BDS campaign is part of that fight, and we will continue to pursue it so long as Israel refuses to comply with international and human rights law."

Michiel BOT: "The right to boycott: BDS, law, and politics in a global context" (Transnational Legal Theory, 21 Sept 2019, pdf, 26p.): click here!


Abstract: This article discusses the global campaigns for boycott, divestment, and sanctions (BDS) against Israel, which frame their objectives primarily in legal terms, as well as the transnational strategy to suppress BDS campaigns by means of the law. After arguing that the strategy to suppress BDS campaigns by means of the law exemplifies an instrumentalisation of law that is fundamentally at odds with the rule of law, I discuss two landmark judgments that recognised a right to boycott, and demonstrate that what is ultimately at stake in these judgments is the right to participate in politics. I then analyse the various concepts of politics exemplified by the campaigns for BDS. Reflecting on the relationship between BDS, law, and politics in a global context, I pose the question how law might facilitate emancipatory and transformative politics across the boundaries of the nation-state.

Yousef AL-HELOU: "Why Is The Rise Of BDS Worldwide Worrying Israel?" (International Middle East Media Center, July 10, 2019): click here!

The Boycott, Divestment and Sanctions (BDS) movement is gaining momentum. There is no doubt about this. The Palestinian-led campaign for an educational, cultural and business boycott of Israel aims to get justice, freedom and equality. Inspired by the South African anti-Apartheid movement, BDS started in 2005 by civil society and governments to take action to put pressure on Israel to comply with international law, mainly by ending its prolonged military occupation and colonisation of Palestinian land. BDS is, by its nature, a non-violent form of resistance. Nevertheless, Israelis believe it to be an existential threat which wants to delegitimise their state's existence.

Nathan THRALL: "BDS: how a controversial non-violent movement has transformed the Israeli-Palestinian debate" (The Guardian, The Long Read, Aug 14, 2018): click here!

Israel sees the international boycott campaign as an existential threat to the Jewish state. Palestinians regard it as their last resort.
Academic Boycott of Israel

The Palestinian Campaign for an Academic and Cultural Boycott of Israel (PACBI):

"Call for an Academic and Cultural Boycott of Israel (Original call 2004)" (BDS Movement, 6 July 2004): click here!

Endorsed by: Palestinian Federation of Unions of University Professors and Employees; Palestinian General Federation of Trade Unions; Palestinian NGO Network, West Bank; Teachers' Federation; Palestinian Writers' Federation; Palestinian League of Artists; Palestinian Journalists' Federation; General Union of Palestinian Women; Palestinian Lawyers' Association; and tens of other Palestinian federations, associations, and civil society organizations.

List of international academic associations supporting an academic boycott of Israel:

Contributions & Current News:

Lawrence DAVIDSON: « Why The Academic Boycott Is Necessary »

: click here!

Let me begin by stating that any successful academic boycott imposed upon Israeli institutions of higher education will assuredly have an impact on the academic freedom of Israeli scholars and teachers, at least in terms of its expression beyond their national borders.
Academy Against Israel Scholasticide
Hamoked Center for the Defence of the Individual: "New Israeli Procedure on Entry of Foreigners to the West Bank" (briefing paper September 2022): click here!

Interference with Palestinian Civil Society and Academic Freedom: In the new procedure, the Israeli Defense Ministry gives itself the prerogative to set academic qualifications for lecturers. Faculty and student visas can only be renewed for a maximum of 27 months, and then a person would have to leave the West Bank before applying for a new visa. There is no possibility to offer tenure to foreign faculty, as after a cumulative stay of five years, a foreign lecturer must remain abroad for nine months before they can re-enter the West Bank... It should also be noted that this procedure would not apply to foreigners who wish to travel to Israeli settlements in the West Bank. For example, foreign lecturers and students at Ariel University in the Ariel settlement will continue to be governed by the much more lenient regulations set by Israel's Ministry of Interior.

Maureen Clare MURPHY: ""Racial engineering" behind Israel's new West Bank entry restrictions" (The Electronic Intifada, 26 Sept, 2022): click here!

The 97-page procedure serves Israel's "racial engineering" of the population in the West Bank "within the framework of its apartheid regime, which constitutes a crime against humanity," according to a coalition of Palestinian human rights groups... Those seeking to work or study in the West Bank "must apply for an entry visa 45, 60, or even up to 153 days before arrival as well as provide an extensive questionnaire on their CV [resume], and any familial or spousal connections in the West Bank," according to the coalition of rights groups.

Palestinian Human Rights Organizations Council (PHROC): "International Community Must Take Prompt and Concrete Measures to Halt Israel's New Procedure for Entry and Residence of Foreigners in the West Bank" (Al Mezan, 8 Sept, 2022): click here!

The Israeli occupying authorities have imposed further restrictions on the entry of foreign nationals and Palestinians who hold foreign passports and wish to work, volunteer, join their Palestinian family members or act in solidarity with the Palestinian people in the oPt. The constraints of the new procedure, which was published on 4 September 2022 and will enter into force on 20 October 2022, also apply to foreign nationals whose work requires that they stay for any length of time in the West Bank (excluding occupied Jerusalem).

Neve GORDON: « Palestinian universities are once again under attack » (AlJazeera, July 15, 2022): click here!

And as they fight for their survival under apartheid rule, they are receiving no real solidarity from their Israeli counterparts. Later this month, the Israeli authorities are expected to put into effect a 97-page ordinance, called "Procedure for Entry and Residence for Foreigners in Judea and Samaria Area", which would grant the Israeli Ministry of Defence and thus, the military, absolute power to determine how many and which foreign academics and students can visit, study or work at all 15 Palestinian universities and colleges in the West Bank... In an arguably unprecedented move, the General Assembly of the Hebrew University sent an official letter to the Israeli military commander of the West Bank, emphasising the problematic restrictions set out in the procedure...

« Academic Freedom & Palestinian Universities in the Occupied West Bank. » Letter to the Israeli authorities by Adalah: The Legal Center for Arab Minority Rights in Israel (English translation, Adalah's News, 30 June 2022, pdf, 10p.): click here!

Over the past two months, Adalah's team has worked to protect Palestinians on both sides of the Green Line against Israel's growing attempts to restrict and control their education systems, in violation of their rights to education, freedom of expression and self-determination. Adalah sent a letter on behalf of Birzeit University to the Attorney General and the Israeli army on 26 May 2022 demanding that the procedures be amended and that many of the restrictions be lifted, and to allow Palestinian universities to submit applications for residence permits for foreign lecturers and students rather than requiring individuals to make requests. Israeli universities enjoy wide institutional autonomy and decision-making power in recruiting foreign academic staff and in accepting foreign students, and facilitating their entry and stay.

BZU CALL TO ACTION: "BIRZEIT UNIVERSITY REJECTS ISRAELI MEASURES AGAINST ACADEMIC FREEDOM" (BZU, March 12, 2022): click here! Version in pdf: click here!

Birzeit University rejects Israel's most recent attempt to constrict the fundamental right of Palestinians to education and to undermine the academic freedom and autonomy of Palestinian universities. Scheduled to take effect in May, 2022, the "Procedure for Entry and Residency of Foreigners in Judea and Samaria Region" grants Israeli military immense powers to isolate Palestinian universities from the outside world, and to determine the future course of Palestinian higher education. The new directive invests the Israeli military the absolute right to select which international faculty, academic researchers and students may be present at Palestinian universities, as well as impose their own arbitrary criteria on which fields of study are permissible and what qualifications are acceptable.

"Atteintes graves à la liberté académique en Palestine" (Le Soir, le 6 avril, 2022): click here!

L'Université palestinienne Birzeit, en Cisjordanie, s'inquiète d'une nouvelle procédure du ministère israélien de la défense qui entrera en vigueur à partir du mois de mai. Cette procédure permettra à l'armée israélienne de décider quels professeurs et étudiants, et en quel nombre, pourront venir chaque année enseigner ou étudier dans les universités palestiniennes. « Il s'agit d'une violation du droit à l'éducation », selon l'appel lancé par l'Université de Birzeit.

"Letter protesting new Israel Government directive regarding selection of international scholars and students to teach and study in Palestinian Universities " (MESA, April 5, 2022): click here!

"Dear Prime Minister, Ministers, Brigadier-General, and Chief Clerk, We write to you on behalf of the Committee on Academic Freedom of the Middle East Studies Association of North America (MESA) to protest Israel's recently released directive, "Procedure for Entry and Residency of Foreigners in Judea and Samaria Region," scheduled to take effect as policy in May 2022. Released by COGAT (Coordination of Government Activities in the Territories), the policy vests the Israeli military with the unilateral power to select and exclude international faculty, academic researchers, and students who wish to teach, study, and conduct research at Palestinian universities. We regard this as both an attempt to isolate Palestinian scholars and students from the international scholarly community and a form of censorship aimed at constraining the freedom of speech and association of international academics and students by denying them access to and engagement with Palestinian scholars and students, as well as professional and educational opportunities at Palestinian universities. We condemn this proposed policy in the strongest terms as a clear escalation of the persistent efforts of your government to deny Palestinians the right to education."

"Stop de Israëlische belegering van Palestijnse universiteiten" (MO*, 31 maart 2022): click here!

De Palestijnse Birzeit Universiteit op de Westelijke Jordaanoever is bezorgd om een nieuwe procedure van het Israëlische ministerie van Defensie (COGAT) die vanaf mei ingaat. Die zou strenger gaan beoordelen welke en hoeveel docenten en studenten jaarlijks aan Palestijnse universiteiten mogen komen lesgeven of studeren. 'Een inbreuk op het recht op onderwijs is dit', klinkt het. Belgische academici ondersteunen de oproep.

"Statement on Israel's Latest Repression of Palestinian Universities" (USACBI, March, 2022): click here!

We express our strong opposition to Israel's most recent attempt to restrict Palestinian rights to education and to undermine the freedom and autonomy of Palestinian academic institutions. Scheduled to take effect in May 2022, the "Procedure for Entry and Residency of Foreigners in Judea and Samaria Region" grants the Israeli military absolute powers to select which international faculty, academic researchers and students can be admitted to teach or study at Palestinian universities. Under this law, Israeli authorities will be in the position of determining which fields of study are permissible and what qualifications are acceptable. Further, it requires applicants to submit to Israeli investigation at diplomatic missions in countries of origin. Finally, it sets a limit on the number of foreign teachers and students (100 and 150 per year, respectively) and limits the duration of employment to five non-consecutive years, effectively denying the hiring and promotion of faculty, and with immediate effects for current faculty and students who do not hold residency permits. This includes many Palestinians, who will lose their jobs, their access to education, and their rights to live in their homeland. The new directive also would effectively end all student exchanges. In short, it is an all-out assault on Palestinian academic freedom and collaborative intellectual exchange. In the words of Birzeit University, it "puts Palestinian Universities under siege and divests them of basic control over their academic decisions."

Haaretz Editorial: "Resist Israel's Academic Occupation of the Palestinians" (Haaretz, March 10, 2022): click here!

An officer in the Defense Ministry's Coordinator of Government Activities in the Territories will soon rule that a certain college instructor, a U.S. citizen, cannot enter the West Bank to teach at a university in Jenin because her area of expertise is not an "essential field" for Palestinians. The field will be determined in accordance with a COGAT ruling.

Nasim AHMED: "Israel deciding who can teach at Palestinian universities is another nail on the apartheid regime" (MEMo, March 10, 2022): click here!
Amira HASS: "À Israël de décider pour les Palestiniens quels enseignants étrangers peuvent enseigner dans les universités de Cisjordanie" (Haaretz, trad. AURDIP, 10 mars 2022): cliquez-ici!

Un ensemble de procédures publié par le ministère de la Défense impose de nouvelles restrictions sur la sélection de qui peut entrer, travailler et rester en Cisjordanie. Israël permettra aux institutions palestiniennes d'enseignement supérieur d'employer des enseignants venus de l'étranger seulement s'ils enseignent dans des domaines qui ont été désignés comme essentiels par Israël et seulement si ces enseignants et chercheurs sont accomplis et possèdent au moins un doctorat, selon un nouvel ensemble de procédures du ministre de la Défense.

Mohammed NAJIB: "Palestinian students, professors report harm of Israeli restrictions on campus" (Arab News, March 9, 2022): click here!

Birzeit University hosts between 10 to 15 visiting professors, and all of them face the problem of visa renewals.

Amira HASS: " Israel to Decide for Palestinians Which Foreign Lecturers Can Teach at West Bank Universities. A set of procedures published by the Defense Ministry puts further restrictions on who can enter, work and stay in the West Bank" (Haaretz, March 8, 2022): click here!

Israel will permit Palestinian institutions of higher education to employ lecturers from overseas only if they teach in fields that have been designated as essential by Israel, and only if the lecturers and researchers are accomplished and possess at least a doctorate, according to a new set of procedures by the Defense Ministry.

Adalah: "Israel forcing international lecturers out of West Bank Palestinian universities" (Adalah, April 20, 2021): click here!

Birzeit University, Adalah, Al-Haq now fighting to end escalating discriminatory Israeli policy aimed at preventing international academics from staying in the West Bank and refusing to renew visas for those with teaching contracts .

"Birzeit University continues to lose international faculty as Israel persists in discriminatory policy" (BirZeit University, Nov 14, 2019): click here!

Heightened restrictions on Birzeit University's right to hire and maintain international faculty persist into the 2019-2020 academic year. Israel has escalated what can only be understood as a policy whose ultimate goal is the elimination of any international faculty presence at Palestinian universities. Our 14,800 students returned to classes on 4 September with a third of their international faculty missing, the Israeli authorities having denied them entry or forced their departure by refusing them any viable means to stay in the country or return. The status of international faculty able to make it to campus remains extremely precarious; 60% have lapsed or only short-term visas due to expire before the end of the first semester. In short, except for a handful of instructorsunder foreign government fellowships or programs, all of our international faculty currently in the country are under constant threat of deportation.

Amira HASS: "Israel is turning Palestinian students into criminals" (+972, Oct 11, 2019): click here!

According to data collected by Right to Education, a grassroots campaign aimed at defending education in Palestine, Israeli forces have detained at least 64 university students since the start of this year. A spokesperson at Addameer, a Palestinian prisoners' rights organization, told +972 that Israel has been targeting an increasing number of Palestinian students since the start of 2019. There are currently 260 Palestinian high school and university students in Israeli prisons. Of the 18 Birzeit students who were arrested in August, Israel has released only three.

Jaclynn ASHLEY: "Israel is turning Palestinian students into criminals" (+972, Oct 11, 2019): click here!

According to data collected by Right to Education, a grassroots campaign aimed at defending education in Palestine, Israeli forces have detained at least 64 university students since the start of this year. A spokesperson at Addameer, a Palestinian prisoners' rights organization, told +972 that Israel has been targeting an increasing number of Palestinian students since the start of 2019. There are currently 260 Palestinian high school and university students in Israeli prisons. Of the 18 Birzeit students who were arrested in August, Israel has released only three.

Amira HASS: "Israeli university heads say won't intervene in discrimination against Palestinian schools" (Haaretz, Aug 28, 2019): click here!

Committee says refusal to grant visas to guest lecturers is not in its purview. Hundreds of academics ask top officials to match guidelines at West Bank institutions to those at Israeli ones.

David PALUMBO-LIU: "Israel's restrictions on international academics at Palestinian universities must be opposed" (Times Higher Education, July 27, 2019): click here!

While the denial of visas to international scholars might seem a small inconvenience by comparison, put into the context of the overall weakened conditions of Palestinian schools and universities, as well as the totality of deprivation the Palestinians suffer under, it is a terrible thing indeed. The international community, especially the international academic community, needs to wake up.

Amira HASS: "Israel's Academy for Indifference" (Haaretz, July 15, 2019): click here!

Why should Israeli professors and students care that their country is subverting the academic freedom of Palestinian universities and interfering with their hiring of foreign lecturers? This routine Israeli interference with the ordinary life of Palestinian universities doesn't interest presidents, faculty deans or senior lecturers of Israeli universities, nor their student population. Their voices are not heard despite the fact that the meddling of the Interior Ministry and the Coordinator of Government Activities in the Territories in granting visas to academics and students headed for the Palestinian enclaves began long ago, and has only exacerbated over the last three years.

Amira HASS: "As Israel Tightens Entry Rules, Foreign Lecturers at Palestinian Universities Forced to Leave" (Haaretz, July 13, 2019): click here!

Short-term tourist visas and refusals to extend them are routine obstacles, but the West Bank's Birzeit University is now fighting back... Israel's scholasticide policies are clearly driven by "the desire to weaken our institutions and destroy the Palestinian future. When they fight against the quality of the Palestinian academic institution, they're weakening our future".

BZU, Adalah & Al-Haq: "Israel forcing international lecturers out of West Bank Palestinian universities" (July 11, 2019): click here!

Birzeit University, Adalah, Al-Haq are now fighting to end escalating discriminatory Israeli policy aimed at preventing international academics from staying in the West Bank and refusing to renew visas for those with teaching contracts. In a letter sent on 30 April 2019 to Israeli Interior Minister Aryeh Deri, Israeli Attorney General Avichai Mandelblit, Israeli Chief Military Advocate General Sharon Afek, and the Israeli military's Coordinator of Government Activities in the Territories (COGAT) Kamil Abu Rokon, Birzeit University, Al-Haq, and Adalah demand that Israel: lift the restrictions preventing international academics employed by Birzeit University from staying and working in the West Bank; refrain from imposing arbitrary restrictions on the duration of stay or extension of stay for international academics; order the publication of a clear and lawful procedure for issuing entry visas and work permits for international academics in the West Bank, which will enable the university to manage and maintain its academic freedom. Adalah Deputy General Director Attorney Sawsan Zaher, who drafted the letter to Israeli authorities, said: "Palestinians in the West Bank and Gaza Strip – like all other peoples around the world – are entitled to exercise their right to academic freedom as part of their right to self-determination. The Israeli military occupation cannot prevent Palestinians from exercising this right". Indeed, according to the interpretation applied to Article 43 of the Hague Regulations of 1907, sovereignty of education does not change hands - it is inalienable - and must remain in the hands of the occupied Palestinian population.

Brendan O'MALLEY: "Israel 'blocks international academics' in West Bank, Gaza" (University World News, 11 July 2019): click here!
Maureen Clare MURPHY: "Israel isolates Palestinian universities" (The Electronic Intifada, 11 July 2019): click here!

Israel is isolating Palestinian universities by forcing international scholars to leave their academic positions in the occupied West Bank. Two Palestinian human rights groups, as well as Birzeit University, are calling on Israel to lift restrictions preventing international academics from working in the West Bank and to publish "a clear and lawful procedure for issuing entry visas and work permits." Israel's policy of denying internationals entry to the West Bank, as well as refusing and failing to process visa extension applications in a timely manner, has affected dozens of scholars working at Palestinian universities.

Yumna PATEL: "Palestinian universities fight back against Israel forcing international academics out of the country" (Mondoweiss, 11 July 2019): click here!

Birzeit, which has ranked within the top three percent of universities worldwide, is fighting back. The highly acclaimed university, hand in hand with legal rights groups Adalah and Al-Haq, is "demanding an immediate halt to this policy targeting Palestinian academic freedom and isolating Palestinian institutions of higher learning," the groups said in a press release on Thursday. "Blocking our right to engage international academics is part of an ongoing effort by the Israeli occupation to marginalize Palestinian institutions of higher education," Birzeit University President Abdullatif Abuhijleh said in a statement. "The latest escalation in visa restrictions is just one in a longstanding and systematic Israeli policy of undermining the independence and viability of Palestinian higher education institutions."

Adalah: "Letter Re: Canceling visa restrictions on foreign academics hired to teach at Birzeit University" (Adalah, April 30, 2019, pdf, 9p.): click here!

Letter sent to: Mr. Avichai Mandelblit, Attorney General of Israel, Mr. Kamil Abu Rokon, Coordinator of Government Activities in the Territories, Mr. Sharon Afek, Chief Military Advocate General, Mr. Aryeh Deri, Minister of Interior.

Judith E.TUCKER: "MESA: Israeli Arrests of Palestinian Students and Professors, Israeli Assaults on Palestinian Campuses" (Informed Comment, Jan 25, 2019): click here!

Dear Prime Minister, Ministers, and Major, We write to you on behalf of the Committee on Academic Freedom of the Middle East Studies Association of North America (MESA) to urge a halt to the Israeli army and security forces conducting arbitrary arrests at and incursions into Palestinian universities, assaulting students, faculty, and staff, and obstructing the education of thousands of students. We also condemn in the strongest possible terms the Israeli Army's harm to students at all levels of education through these arrests and incursions.

American University of Beirut (AUB): "Announcement" (Office of the President, Jan 24 2019, pdf): click here!

Earlier in January, the university was informed by representatives of the US government that students from the West Bank and Gaza would no longer be eligible for comprehensive scholarships under its US - Middle East Partnership Initiative - Tomorrow's Leaders (MEPI-TL) program and that their funding would cease effectively January 31, 2019. It was explained that suspension of assistance to all projects in the Palestinian Authority and to citizens of those areas was an unintended consequence of the Anti-Terrorism Clarification Act of 2018 (ATCA) passed by Congress on October 3 last year.

Sari BASHI: "Israel's truthiness on Palestinian academic freedom" (+972, Jan 13, 2019): click here!

In denying that Israel limits academic freedom in Palestine, the Israeli embassy in Washington seems to forget about the Palestinian students and academics whose movement it restricts.

Or KASHTI: "Israeli Ministry Fails to Offer Arabic Preparatory Course for University Entrance Exam" (Haaretz, Jan 2, 2019): click here!

Ministry promised online course would 'give equal opportunity for all citizens,' but rights group says it 'perpetuates gaps' by putting Arabs at a disadvantage.

"Israeli Forces Raid Al-Quds University" (The Palestine Chronicle, Dec 12, 2018): click here!

Israeli forces raided the al-Quds University, on Wednesday, in Abu Dis village, southeast of the central occupied West Bank district of Jerusalem. Local sources confirmed that a large number of heavily armed Israeli forces raided the campus, ransacking several faculties and offices, causing material damages.

Robert BOYCE, "Scholasticide: Israel's attempt to destroy Palestine's universities" (BRICUP, Nov 2018, pdf, 9p.): click here!

Supporters of the academic boycott of Israel are frequently told it's wrong in principle to boycott universities since they are bastions of free speech, and it's downright perverse to boycott Israeli universities since they are islands of liberal opinion in an otherwise reactionary country...

Sophia BROWN, "Israel's assault on Palestinian universities is a threat to human rights and a tragedy for this generation of students" (The Independent, Oct 21, 2018): click here!

Palestine has had to contend with Israel's systematic obstruction of education: from enforced closures, campus raids, and the oppression of individual students and teachers, including arbitrary arrests and detention without trial.

"Fobzu joins with education unions in calling on the UK government to stand up for Palestinian universities" (Friends of Birzeit University, Oct 15, 2018): click here!

On Monday 15th October, Fobzu and representatives of the major education unions – including UCU, NEU, NASUWT, EIS and UNISON – wrote to Minister of State for the Middle East, The Rt Hon Alistair Burt MP to call on the UK government to stand up for Palestinian students and educators. Responding to the growing restrictions on foreign national faculty working at universities in the occupied West Bank, we raised our collective concern about the declining access to the occupied Palestinian territory and the impact this is having on Palestinian education.

"Campagne menée dans les universités belges en solidarité avec l'Université de BirZeit: Lettre modèle envoyée aux recteurs belges" (2018, pdf, 6p.): click here!

"Monsieur le Recteur, Au nom des signataires de la présente lettre je vous fais part d'un appel à bien vouloir entendre et diffuser le plus largement possible le cri d'alarme émanant de l'Université de Birzeit,...".

"Campagne aan de Belgische universiteiten in solidariteit met BirZeit University: Brief toegezonden aan de Vlaamse rectoren" (27 september 2018, pdf, 7p.): click here!

"Geachte Rectoren, In naam van de ondergetekenden sturen wij u een oproep om aan de noodkreet vanuit de Palestijnse Birzeit Universiteit gehoor en weerklank te geven en een krachtig signaal uit te sturen tegen het feit dat de Israëlische autoriteiten de universiteiten en hogescholen in de Bezette Palestijnse Gebieden steeds verder internationaal isoleren en aldus de academische vrijheid van onze collega's beknotten...."

"Belgian academic campaign in solidarity with Birzeit University: Letter sent to the Belgian university presidents" (form letter, draft, pdf, 7p.): click here!

"Dear President, On behalf of the endorsers of this letter, we would like to urge you to access and disseminate as widely as possible the urgent call from Birzeit University, and to send a strong signal against the alarming academic isolation imposed by the Israeli authorities on Palestinian universities in the Occupied Territories."

"Letter from BRISMES protesting against Israeli violations of Palestinian academic freedom" (BRISMES): click here!

"Dear Prime Minister and Ministers, I am writing on behalf of the British Society for Middle East Studies (BRISMES) to protest against Israeli violations of Palestinian academic freedom..." (The letter) has been forwarded to Prof. Ghassan Khatib at Birzeit university to support its campaign of protest against the enforced departure of academics from Palestinian campuses

Raja SHEHADEH, "Israeli restrictions on overseas academics are holding Palestinian universities back" (The World University Rankings, Sept 13, 2018): click here!

A labyrinthine visa process and perverse decision-making are making life increasingly untenable for non-Palestinian academics.

MESA, Committee on Academic Freedom: "Arbitrary demands on foreign national academics working in Palestinian universities" (MESA, Aug 6, 2018): click here!

"Dear Prime Minister and Ministers, We write to you on behalf of the Committee on Academic Freedom of the Middle East Studies Association of North America (MESA) to express our dismay regarding the severe and unreasonable limitations imposed on foreign nationals who are faculty members at Birzeit University (BZU) and other Palestinian universities in the West Bank and Gaza...".

Daphna GOLAN, "The Destruction of Palestinian Universities" (Palestinian Christian Alliance for Peace, July 29, 2018): click here!

Destroying Palestinian Universities. Foreign lecturers as well as Palestinian lecturers who studied or taught abroad are being expelled from West Bank academic institutes with a form of bureaucratic violence.

"Call to Action by Academic Networks, Global Civil Society & Individuals, August 2018" (Right to Enter, pdf): click here!

"We call on concerned individuals, organizations and networks to intensify their efforts to advocate for Palestinians' fundamental right to education and academic freedom as well as the right freedom of movement and to hold the governments of Israel, third States and the Palestinian National Authority to their respective obligations under international humanitarian law and international human rights law".

Rania ZABANEH, "Foreign residents in Palestinian territories denied visa renewals" (Al-Jazeera, July 13, 2018): click here!

Israel is increasingly rejecting applications to renew residency visas and families face being split up. Four suitcases, memories of 35 years and a hope to meet friends again, in Palestine, are what US citizens Roger Heacock and Laura Wick are leaving Ramallah with. The couple arrived to Palestine in 1983, initially planning to stay for a few years in solidarity. But they ended up with a family and a career here: Heacock is a renowned history professor and Wick is a midwife and health researcher at Birzeit University.

"Birzeit University condemns breach of academic freedom after academics forced to leave Palestine" (BZU, July 12, 2018): click here!

Since the beginning of the current academic year (2017-2018), scores of foreign passport holders, many of Palestinian origin but without residence documents, living and working in the occupied Palestinian territory have been denied entry in the country, or have had their visa renewal applications refused by the Israeli authorities. At Birzeit University alone, we have 15 foreign passport-holding faculty members whose requests for visa renewals have been refused or significantly delayed. Contact: Ghassan Khatib.

Ruhan NAGRA: "Academia Undermined: Israeli Restrictions on Foreign National Academics in Palestinian Higher Education Institutions." Field research by Ruhan Nagra (Right to Enter, May 2013, pdf, 24 pp.): click here!

This report focuses on only one of the many problems related to movement and access restrictions that affect the quality of and access to education in the occupied Palestinian territories (oPt): the implications of Israeli restrictions on entry and residency for foreign academics wishing to serve at institutes of higher education operating in the oPt. It is important to note that the term "foreign" is something of a misnomer: Israel treats all individuals without an Israeli-issued identity card ["hawiyya"] as a foreigner even if they are of Palestinian origin and even if they and/or their parents are born in Palestine. Thus "foreign" academics refers to anyone who does not hold a Palestinian identity card and must therefore enter the oPt on a foreign passport regardless of whether or not they are of Palestinian origin. "Foreign" academics or "foreign" nationals could therefore be of Palestinian origin (as is frequently the case) or have no Palestinian roots.
Actions & Calls
Basil AL-ADRAA: "Hamas' landslide student election win marks major shift in Palestinian politics"" (+972, May 31, 2022): click here!

The Islamist movement's stunning victory in Birzeit University's student union vote reflects growing discontent with the West Bank's ruling Fatah party. - The annual elections at Birzeit are widely regarded as a reflection of the broader political mood in the Palestinian street in the occupied West Bank. The university did not hold elections for two years due to the COVID-19 pandemic, making this the first round since 2019. Out of around 12,500 students at the university, four out of five voted in the latest elections, held on May 18, with the voter turnout similar to the rounds in previous years.

Petition: "Academics: Israel must allow Gaza students to travel abroad" (Gisha petition, action closed): click here!

To the Government of Israel, According to information received from the human rights organization Gisha, it has come to our attention that since the outbreak of the coronavirus pandemic in March 2020, Israel has blocked Palestinian students from Gaza from exiting the Strip via Erez Crossing to reach academic studies abroad. As faculty members at academic institutions around the world, we strongly oppose this infringement on students' fundamental rights. We call on the Government of Israel to take immediate action to allow students to exit Gaza via Erez Crossing. Access to education is a fundamental human right. Access to higher education, in all academic fields, is a prerequisite for young people to develop personal and professional skills, expand their horizons, and realize their personal ambitions.

"Call for Action: Protect Ras Al'uja School from Demolition!" Palestinian Grassroots Anti-apartheid Wall Campaign (Sept 28, 2020): click here!

As across the world schools are slowly opening again after COVID19 lockdowns, we call on you to ensure in Palestine schools are not demolished. Palestinians are sounding the alarm over the potential demolition of a newly built school in Ras Al'uja Bedouin community, the Jordan Valley, by the Israeli occupation authorities.

"Bundestag 3 for Palestine (BT3P): Our Principles" (Bundestag 3 für Palästina, 2 Oct, 2020): click here!

"Who we are. We, the Bundestag 3 for Palestine (#BT3P), have sued the Bundestag of the Federal Republic of Germany. In this policy paper, we would like to explain how this came about, why this step was necessary and what you can do to support our initiative."

"Letter from European researchers and academics concerning Israel's participation in Horizon Europe" (ECCP, June 16, 2020): click here!

"As both professionals directly involved in research and members of civil society, we appeal to the EU to mobilize all diplomatic means to pressure Israel to comply with International Law. The move to unilateral annexation is the decisive act of defiance that should be met with sanctions, not with words. In the face of the imminent threat of annexation that would formally establish Israeli sovereignty over stolen territories, we reiterate that the EU should exclude Israel from EU Research Programmes, suspend the EU-Israel Association Agreement and implement a comprehensive arms embargo against Israel. Exclusion of Israel and Israeli companies accused of war crimes from the research programmes is the absolute minimum needed as a first measure against Israel's' violations of international law. As the exclusion of a country from EU Research Programmes does not require a unanimous decision of the European Council and falls under the responsibility of the European Commission and the Parliament, we urgently appeal to you to uphold justice by implementing this first step which is within your power."

"Deelname van de Stad Gent aan de VOKA-handelsmissie naar Israël. Aan Schepen Sofie Bracke, Gentse schepen bevoegd voor Economie en Handel, en het Gentse Schepencollege" (Gent, 21 januari 2020, 5 blz.): click here!

"Mevrouw de Schepen, via De Standaard van 15 januari vernamen wij dat u in februari wilt deelnemen, in naam van de Stad Gent, aan een VOKA-handelsmissie naar Israël. Als academici, auteurs en kunstenaars die de Israëlische politiek ten aanzien van de Palestijnse bevolking in de Bezette Gebieden reeds lang kritisch volgen, voelen wij ons genoopt uw participatie aan de VOKA -missie in vraag te stellen..."

"Palestinian student activists among 23 seized by Israeli occupation forces" (Samidoun, Aug 27, 2019): click here!

Israeli occupation forces seized at least 23 people from their homes on Monday morning, 26 August, including several Palestinian student leaders and activists at Bir Zeit University. They join approximately 60 fellow students at Bir Zeit and over 300 Palestinian students overall held in Israeli prisons. Student activists involved in the elected council or other organizations are particularly targeted for arrest, interrogation and imprisonment; nearly every year, the Bir Zeit student body president is seized by occupation forces and prevented from carrying out his or her term on campus.

"BDS veroordeelt antisemitische, fascistische krachten in Duitsland en de rest van de wereld" (Palestijns Nationaal BDS Comité, 28 aug 2019): click here!

De BDS-beweging voor Palestijnse rechten veroordeelt in de meest krachtige bewoordingen de opkomende racistische en fascistische groeperingen in Duitsland en in heel Europa. Onze geweldloze beweging verzet zich principieel tegen alle vormen van racisme en rassendiscriminatie, waaronder antisemitisme en islamofobie.

"Guarantee full freedom of movement for international academics working at Palestinian academic institutions!" (petition, googleform, Academia for Equality): click here!
"European researchers and academics protest involvement of Israeli arms companies in EU research programs" (ECCP, June 5, 2019): click here!
"240 Israel and Jewish professors urge Germany not to enforce anti-BDS law" (Middle East Monitor, June 12, 2019): click here!
Analyses & Comments

« Gaza's Incremental Genocide »
Resources:
Resources BACBI:
Resources: Books
Antony LERMAN, "Whatever Happened to Antisemitism? Redefinition and the Myth of the 'Collective Jew". Pluto Press, June 2022. Pb ISBN: 9780745338774, eBook ISBN: 9781786806307, 336 pages. Price: £17.99, ebook: £9.99.

Reviewed by Deborah H. Maccoby, "Antony Lerman's 'Whatever Happened to Antisemitism? ' - a must read" (Jewish Voice for Labour, July 21, 2022), click here!

Ramzy BAROUD & Ilan PAPPÉ, "Our Vision for Liberation. Engaged Palestinian Leaders & Intellectuals Speak Out". Clarity Press, March 31, 2022, 462p., ISBN 1949762440 , price: £15: click here!

"Our Vision for Liberation: Engaged Palestinian Leaders & Intellectuals Speak Out" aims to challenge several strata of the current Palestine discourse that have led to the present dead end: the American pro-Israel political discourse, the Israeli colonial discourse, the Arab discourse of purported normalization, and the defunct discourse of the Palestinian factions. None promote justice, none have brought resolution; none bode well for any of the parties involved. Here, an alternative Palestinian view of liberation and decolonization is provided by engaged Palestinian leaders and intellectuals, those who been actively involved in generating an ongoing Palestinian discourse on liberation, taking into account the parameters of their struggle as it now stands.

Azmi BISHARA, « Palestine. Matters of Truth and Justice. » C. Hurst & Co. Publ., London, 342pp., pb 9781787387102, £20. click here!

A leading Arab scholar considers settler colonialism, occupation and nationhood, powerfully arguing for a justice-based approach to the ongoing conflict. Book review (Juan Cole).

Sylvain CYPEL, « The State of Israel vs. the Jews. » Transl. by William Rodarmor (Other Press, 360pp., $27.99. ). click here!

Review: David Shulman, "Lost Illusions. Sylvain Cypel's transformation from liberal Zionist to ferocious critic of Israel" (NYRB, Jan 12, 2022), click here!
Review: Robert Herbst, "The State of Israel vs the Jews." Important new book chronicles Israel's spiritual demise"" (Mondoweiss, January 10, 2022), click here!

Joshua RICKARD, « The Fragmentation of Palestine. Identity and Isolation since the Second Intifada » (I.B.Tauris, Feb 2022, pb, 184p., ISBN 9781784535872, £76.50). click here!

This book examines processes of fragmentation that have altered the social dynamics of Palestinian society since the second intifada. With a specific focus on the city of Nablus and its outer laying areas, the book details the extraordinarily personal experience of isolation - namely the physical division of communities through long-term military siege, and the ways that communities have adapted to get by despite frequently changing restrictions. J.R. shows various forms of isolation and social fragmentation, combined with the uncertainty of everyday life, that have come to characterise the existential experience of being Palestinian. More relevant than how the conditions of fragmentation have occurred is what isolation and uncertainty mean to communities that are severed from those surrounding them.

Jody SOKOLOWER, « Determined to Stay. Palestinian Youth Fight for Their Village » (Olive Branch Press, 2021, pb, 240p., ISBN: 9781623718886, $ 20). click here!

"What is life like for you, Jody Sokolower asks the children and young people of the Palestinian village of Silwan. Her extraordinary book tells their stories … And she brings the stories home, documenting the parallel histories in which Israeli efforts to destroy Palestinian lives and seize their land are met with the same generations of resistance as US efforts to eliminate the Indigenous people of this land." – Phyllis Bennis, author of 'Understanding the Palestinian-Israeli Conflict.'

Teodora TODOROVA, « Decolonial Solidarity in Palestine-Israel. Settler Colonialism and Resistance from Within » (Bloomsbury Publ., 15 July 2021, hb ISBN 9781786996411, 168p., £58.50 (RRP £65), click here!

Through the analytical lens of settler colonial studies, this book examines the impact of this new 'decolonial solidarity' through case studies of three activist groups: 'Zochrot,' 'Anarchists Against the Wall,' and the 'Israeli Committee Against House Demolitions' (ICAHD). In doing so, Todorova extends the framework of settler colonial studies beyond scholarly analysis and into the realm of activist practice.

Haim BRESHEETH-ZABNER, « An Army Like No Other. » How the Israeli Defense Forces made a nation. (Verso 2020, hb ISBN 978-1-78873-784-5, 425p., £15.00 40% off), click here!

Professor Haim Bresheeth-Zabner is a Filmmaker, Photographer and a Film Studies Scholar, and Professorial Research Associate at the School of Oriental and African Studies (SOAS). He is the editor of The Gulf War and the New World Order, (with Nira Yuval-Davis), and the author of The Holocaust for Beginners (with Stuart Hood). His films include the widely shown State of Danger (1989, BBC2)—a documentary on the first Palestinian Intifada—and London is Burning, after the 2011 riots. He has also written in the Israeli Ha'aretz and the Cairo-based Al-Ahram Weekly.

Sylvain CYPEL, "L'État d'Israël Contre les Juifs" (La Découverte, Cahier libres, 2020, 327p., ,ISBN 978-2-348-04344-4, 20 euros) clicquez-ici!
Lori ALLEN, "A History of False Hope. Investigative Commissions in Palestine" (Stanford UP, Dec 2020, ISBN pb 9781503614185, 432p., from $30.00), click here!

This book offers a provocative retelling of Palestinian political history through an examination of the international commissions that have investigated political violence and human rights violations. More than twenty commissions have been convened over the last century, yet no significant change has resulted from these inquiries. Drawing on debates in the press, previously unexamined UN reports, historical archives, and ethnographic research, Lori Allen explores six key investigative commissions over the last century. She highlights how Palestinians' persistent demands for independence have been routinely translated into the numb language of reports and resolutions. These commissions, Allen argues, operating as technologies of liberal global governance, yield no justice - only the oppressive status quo. Excerpt (Mondoweiss): click here!

Shay HAZKANI, "Dear Palestine. A Social History of the 1948 War" (Stanford Studies in Middle Eastern and Islamic Societies and Cultures, April 2021 352 p. Pb ISBN: 9781503627659; Ebook ISBN: 9781503627666. From £28.00), click here!

Shay Hazkani's "Dear Palestine" is an incredibly valuable contribution that uses meticulous archival research to upend our understanding of the 1948 war... Among other things, the author Shay Hazkani exposes Ashkenazi racism towards Moroccan Jewish soldiers, as well as revealing the tensions between the Arab League Army (ALA) and those of the indigenous Palestinians. When all is said and done, this account reinforces the view that there never was any genocidal intent on the part of the ALA to "throw the Jews into the sea" nor any encouragement for Palestinians to leave their homes. Quite the contrary. It also reveals "disturbing, blood-curdling calls to genocide in the indoctrination materials produced by the Israeli military" (Jewish Voice for Labour).

Sumaya AWAD and Brian BEAN (eds.), "Palestine: A Socialist Introduction" (Haymarket Books, Dec 2020, 250p., Pb ISBN: 9781642592764, $18.95, $13.26 30% off, with free bundled Ebook. Ebook: ISBN: 9781642595314, $15.99: FREE 100% off), click here!

This edited volume makes an impassioned and informed case for the central place of Palestine in socialist organizing and of socialism in the struggle to free Palestine. "Palestine: A Socialist Introduction" systematically tackles a number of important aspects of the Palestinian struggle for liberation, contextualizing it in an increasingly polarized world and offering a socialist perspective on how full liberation can be won.

Ella SHOHAT, "On the Arab-Jew, Palestine, and Other Displacements. Selected Writings" (Pluto Press, 2017, pb ISBN 978 0 7453 9949 2, 464p., £15.00. ), click here! Winner of the MEMO Palestine Book Awards 2017.

Defying the binarist and Eurocentric Arab-versus-Jew rendering of the Israeli/Palestinian conflict, Shohat's work has dared to engage with the deeper historical and cultural questions swirling around colonialism, Orientalism and nationalism. Shohat's paradigm-shifting work unpacks such fraught issues as the anomalies of the national/colonial in Zionist discourse; the narrating of Jewish pasts in Muslim spaces; the links and distinctions between the dispossession of the Nakba and the dislocation of Arab-Jews; the traumatic memories triggered by partition and border-crossing; the echoes within Islamophobia of the anti-Semitic figure of 'the Jew'; and the efforts to imagine a possible future inter-communal 'convivencia'.

Bashir BASHIR and Amos GOLDBERG, eds., "The Holocaust and the Nakba: A New Grammar of Trauma and History" (published online by Cambridge UP: 08 April 2021), click here!

Authors: Doris L. Bergen, Geoff Eley, Laura Jockusch, Philipp Ther, Michelle Tusan, Teresa Koloma Beck, Bashir Bashir and Amos Goldberg.

Ronit LENTIN, "Traces of Racial Exception. Racializing Israeli Settler Colonialism" Bloomsbury, paperback edition 2020, ISBN: 978-1-350-15094-2, 269p.; online price: £26.09: click here!

Positioning race front and centre, this book theorizes that political violence, in the form of a socio-political process that differentiates between human and less-than-human populations, is used by the state of Israel in racializing and ruling the citizens of occupied Palestine. Lentin argues that Israel's rule over Palestine is an example of Agamben's state of exception, Goldberg's racial state and Wolfe's settler colony; the Israeli racial settler colony employs its laws to rule besieged Palestine, while excluding itself and its Jewish citizen-colonists from legal instruments and governmental technologies. Governing through emergency legislation and through practices of exception, emergency, necessity and security, Israel positions itself outside domestic and international law.

"Enforcing Silence. Academic Freedom, Palestine and the Criticism of Israel". Edited by David LANDY, Ronit LENTIN, and Conor McCARTHY. ZED Books, May 2020, ISBN 9781786996503, 288p. Pb: £15.19.

Situates the academic boycott of Israel in the broader context of academic freedom. This collection uses the controversies surrounding the Israeli-Palestinian conflict as a means of exploring the limits placed on academic freedom in a variety of different national contexts. It looks at how the increased neoliberalisation of higher education has shaped the current climate, and considers how academics and their universities should respond to these new threats. Bringing together new and established scholars from Palestine and the wider Middle East as well as the US and Europe, "Enforcing Silence" shows us how we can and must defend our universities as places for critical thinking and free expression.

Rashid KHALIDI, "The Hundred Years' War on Palestine. A History of Settler Colonial Conquest and Resistance." Profile Books, Feb 6, 2020, hardback, 9781781259337, 336p. Price (The Guardian Bookshop): £21.00 (£25.00): click here!

Avi Shlaim. "Riveting and original ... a work enriched by solid scholarship, vivid personal experience, and acute appreciation of the concerns and aspirations of the contending parties in this deeply unequal conflict," Noam Chomsky.

Ramzy BAROUD, "THESE CHAINS WILL BE BROKEN. Palestinian Stories of Struggle and Defiance in Israeli Prisons." Publ. by Clarity Press, Nov 2019, ISBN 9781949762099, 204p. Price: £16.00 - $24.95. Foreword by Khalida JARRAR, Member of the Palestinian Legislative Council. Afterword by Richard FALK, former UN Special Rapporteur. Illustrated by Dalia Alkayyali, click here!

Hundreds of thousands of Palestinians have experienced life in Israel's prisons since 1967, as did many more in previous decades during the course of the ongoing Israeli military occupation. Yet rarely has the story of their experiences in Israeli jails been told by the prisoners themselves. Typically the Western media portrays them as 'terrorists' while well-meaning third-party human rights advocates paint them as hapless victims. They are neither. This book permits the reader to access the reality of Palestinian imprisonment as told by Palestinian prisoners themselves - stories of appalling suffering and determination to reclaim their freedom. Palestinian prisoners are an essential element in the collective resistance against Israeli colonialism, apartheid and military occupation. Rather than being viewed as unfortunate victims, their steadfastness exemplifies the ongoing fight of the Palestinian people as a whole. Despite Palestinian factionalism and lack of a unified political movement, Palestinian prisoners held in Israeli prisons serve as one of the remaining platforms for unity.

Abeer BAKER & Anat MATAR (ed.), "Threat. Palestinian Political Prisoners in Israel" Pluto Press 2013, 261 p., ISBN: 978-0-7453-3020-4; £12: click here!

Palestinian prisoners charged with security-related offences are immediately taken as a threat to Israel's security. They are seen as potential, if not actual, suicide bombers. This stereotype ignores the political nature of the Palestinian prisoners' actions and their desire for liberty.

Yasmeen ABU-LABAN & Abigail B. BAKAN, "Israel, Palestine and the Politics of Race." I.B. Tauris 2019, ISBN: 9781780765334, 352p. Online price: £20.69: click here!

As the situation in Israel/Palestine seems to become ever more intractable and protracted, the need for new ways of looking at recent developments and their historical roots is more pressing than ever. Bearing this in mind, Yasmeen Abu-Laban and Abigail B.Bakan discuss the historic and contemporary dynamics in Israel/Palestine, and their international reverberations, from the unique vantage point of 'race', racialization, racism and anti-racism. They therefore offer close analysis of the 'idea' of Israel and the 'absence' of Palestine by examining the concepts of race and identity in the region. With fresh coverage of themes relating to gender, indigeneity, the environment, surveillance and the war on terror, "Israel, Palestine and the Politics of Race" will appeal to scholars in political science, sociology and Middle East studies.

Massoud HAYOUN, "When We Were Arabs: A Jewish Family's Forgotten History." The New Press, 2019, hard cover, 304 p., ISBN: 978-1-62097-416-2; $ 24.29.: click here!

Review/Report: Dana El Kurd, "Memoir of a Jewish Arab" (Middle East Report Online, Oct 04): click here!

Noura ERAKAT, "Justice for Some. Law and the Question of Palestine." Stanford UP, April 2019, Cloth ISBN: 9780804798259, 352 pages, $30.00: click here!

Justice for Some offers a new approach to understanding the Palestinian struggle for freedom, told through the power and control of international law. Focusing on key junctures — from the Balfour Declaration in 1917 to present-day wars in Gaza — Noura Erakat shows how the strategic deployment of law has shaped current conditions. Over the past century, the law has done more to advance Israel's interests than the Palestinians'. But, Erakat argues, this outcome was never inevitable. Interview & excerpt on Jadaliyya: click here!

Uri BEN-ELIEZER, "War over Peace: One Hundred Years of Israel's Militaristic Nationalism." Transl. by Shaul Vardi. 2019, Univ. of California Press, ISBN: 9780520304345, 328p., $34.95/£27.00: click here! Review by Rod Such, "Religiously inspired colonial nationalism feeds Israel's wars" (The Electronic Intifada, 14 Aug): click here!

Religiously inspired colonial nationalism feeds Israel's wars. "War over Peace", by the Israeli sociologist Uri Ben-Eliezer, raises several questions about the nature of Israeli society, chief among them being: Why has Israel attempted to solve virtually every conflict it has encountered or engendered by military rather than diplomatic means? His answer might briefly be summarized as follows: War and violence are embedded in Zionist ideology.

Ilan PAPPE, "Ten Myths About Israel" Verso, 2017, ISBN: 978-1-78663-019-3, 171p.; £9.99: click here!

In this groundbreaking book, published on the fiftieth anniversary of the Occupation, the outspoken and radical Israeli historian Ilan Pappé examines the most contested ideas concerning the origins and identity of the contemporary state of Israel.

Nadia ABU-ZAHRA & Adah KAY, "Unfree in Palestine. Registration, Documentation and Movement Restriction" Pluto Press 2013, 222p.; £24.99: click here!

This book reveals the role played by identity documents in Israel's apartheid policies towards the Palestinians, from the red passes of the 1950s to the orange, green and blue passes of today. The authors chronicle how millions of Palestinians have been denationalised through the bureaucratic tools of census, population registration, blacklisting and a discriminatory legal framework. They show how identity documents are used by Israel as a means of coercion, extortion, humiliation and informant recruitment. Movement restrictions tied to IDs and population registers threaten Palestinian livelihoods, freedom of movement and access to basic services such as health and education.
BACBI's Coordinating Committee:
Prof. Karel Arnaut (KU Leuven), Em. Prof. Marie-Christine Closon (UCLouvain), Prof. Patrick Deboosere (VUB), Prof. Lieven De Cauter (KU Leuven), Em. Prof. Herman De Ley (UGent), Em. Prof. Marc De Meyere (UGent), Prof. Serge Deruette (UMONS), Lieve Franssen (dirigent Brussels Brecht-Eislerkoor), Em. Prof. Michel Gevers (UCLouvain), Carl Gydé (directeur CAMPO), Em. Prof. Madeline Lutjeharms (VUB), Em. Prof. Perrine Humblet (ULB), Em. Prof. Marc Jacquemain (Université de Liège), Raven Ruëll (régisseur), Dr. Nozomi Takahashi (UGent), Prof. Karin Verelst (VUB/RITCS).
Contact: click here!
Current Affairs
(Mondoweiss, May 15, 2020).click here!


---